Who makes the list of important dancers?
November is Hiphop History Month and here at B-Better we usually celebrate by sharing Social Dances through history. This year we showcased 30 of our favourite dancers from different eras who have had an impact on our community, the HipHop dance world or the world at large.
Here are the rules of the list:
Everyone present on the list has had an impact somewhere, which we'll discuss in each case
Your favourite dancer(s) may not be on here. It doesn't mean we don't think they're dope – we can only fit 30 people.
Someone you don't like may be on the list. We don't all like the same food, but should not stop others from eating what they like.
Artists featured have contributed to Hiphop dance culture. This may include, Breakin', Lite Feet, HipHop freestyle and other arts. If you are unfamiliar with the difference between Hiphop dances and others, this may be a chance to learn more.
If you enjoy this list, please share with others. Let's begin!
Section 1
Crazy Legs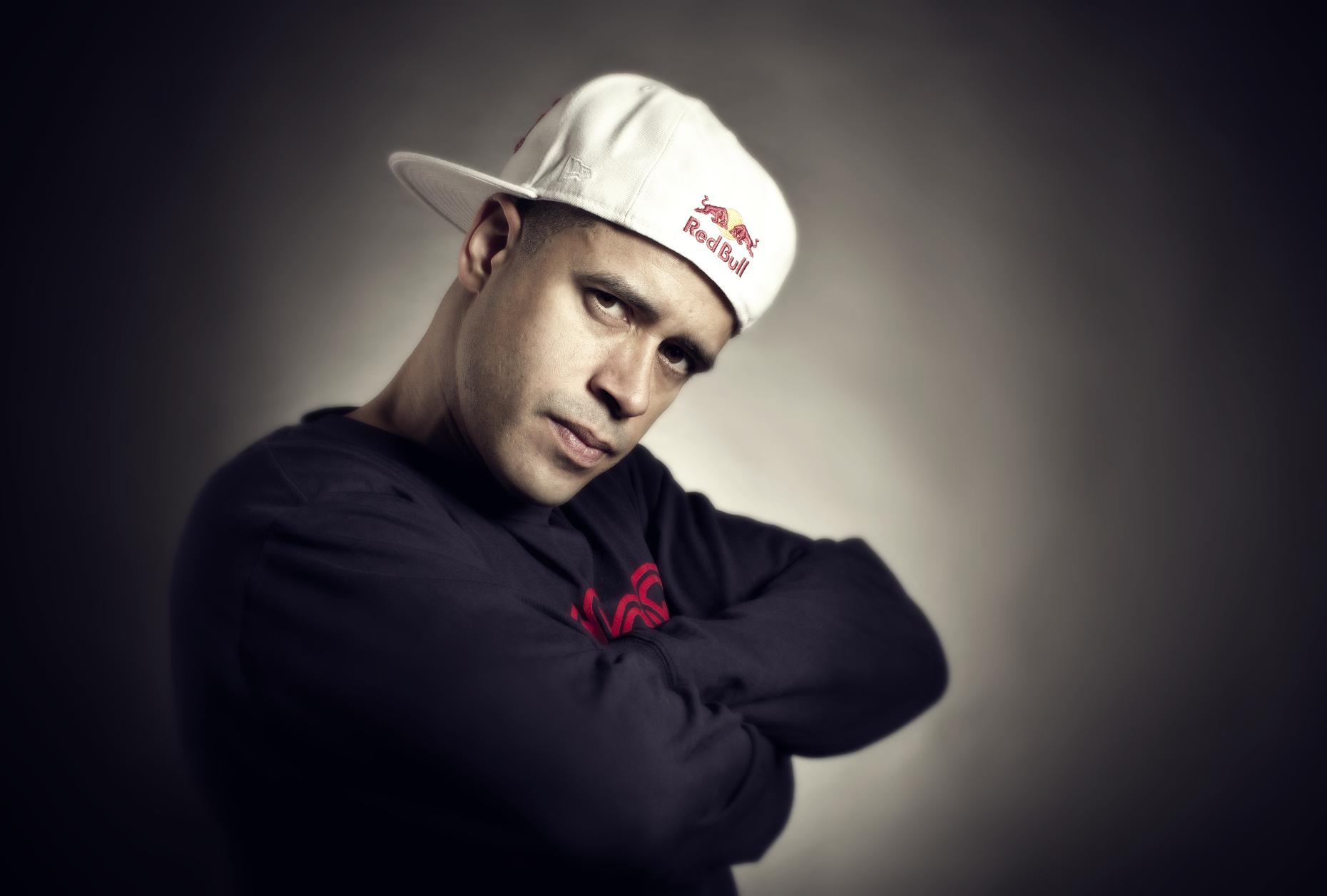 We had to start our list with perhaps the greatest figurehead in breakin' culture, Crazy Legs.
As president of Rocksteady Crew, Legs has been instrumental in preserving and developing breakin' and hiphop culture at large, and his list of achievements on stage, in the cypher, in front of the camera and in the community are too numerous to name. He's literally one of the most important dancers there's ever been.
From appearing in Wildstyle (1982) and Beat Street (1984) to creating the Puerto Rock Steady Festival in 2013, Richard 'Crazy Legs' Colón has stamped his place in history. His list of awards and accolades range from being a distinguished member of the Cornell University Hip Hop Collection Advisory Board to receiving the Hispanic Heritage Award For Culture. There's a lot we could say about Legs, but we urge you to look up his most recent work and activity, and recognise the man that helped make a lot of this possible.
Niki Awandee & Martha Nabwire
It's important to point out that we could EASILY have done separate profiles for Niki (@nikiawandee) and Martha (@martha_nabwire) , but for what they achieved as a duo, we wanted to big them up together. Ladies, we salute you.

In 2010, Martha & Niki won Juste Debout, the world's biggest upright-styles dance competition, in the Hip-hop category and stamped a moment in our history. Honestly, the whole of Europe FELT the shift, and these artists became a source of inspiration for a generation. Important dancers if ever we saw some!

Our feature artists even have their own documentary and we encourage you to watch it. For now, please enjoy the video above – a small insight in to the magic of them both.


Ukay
Two-time Juste Debout champion, Ukay (@ukay_7) is the type of artist we rate highly here at B-Better. Adept at Hiphop, House, Breakin', Popping and, we're sure, any style he turns his hand to, just watch the videos to peep the versatility.

Ukay's other-wordly anticipation of musical changes when battling is just one ingredient of his arsenal. This particular ingredient coupled with his major athleticism result in a catalogue of highlights on the competitive dance scene.
It's hard to explain what our guy can do so please take a look at this highlight reel.
BBoy Lil Tim
View this post on Instagram
The UK's finest, Lil Tim, has been an inspiration both on the underground scene, as a commercial artist and as a TV personality. Truly, Tim can teach us ALL something about the life of a dancer.

Lil Tim has been an ally of B-Better for close to two decades and, his vibrant personality ensures you always remember your encounters with him. Back in the early 2000's, Tim's explosive breakin' style and flexibility cemented him as the apex bboy in the UK. Check the post above to see why!

BBoy Taisuke
Japanese artist BBoy Taisuke started breaking in 1998 and rightly deserves a place in our list of important dancers.

Unique in his style and approach, Taisuke commands your attention when he takes the floor, which you'll KNOW from watching the video above. Seriously, homeboy does NOT play. Quick shout out to all Flooriorz crew and Red Bull BC One All Stars too.

Taisuke has battled at the highest level for years and the man's trophy cabinet is packed. Japan has a long, rich history in Breaking, and with Taisuke, and Olympics medalists, Ramu Kawai and Shigekix, on the scene more fireworks are guaranteed.
Section 2
ChryBaby Cozie
We're heading to New York for our next artist, Chrybaby Cozie, whose contribution to the growth and preservation of the Lite Feet dance style cannot be overstated. Another standout in a lour list of important dancers.

As founder of Bwreckfast Club and CEO of Lite Feet Nation (a resource and collective that preserves the integrity, information and standard of Lite Feet), Chry's presence transcends 'the scene' alone.

A versatile artist, who has no doubt featured in some of your favourite Hiphop music videos from the late 2000s / early 2010s, believe me when I say if you are into Street style dance, Chry has had an influence on your style.

Oh, and he's a gentleman and amazing spirit too! 🎩
Sofia Boutella
Our next artist has truly transcended the underground dance scene and has reached heights thousands of dancers around the world strive to achieve. It's Sofia Boutella.

As a member of the famous Vagabonds breakin' crew, many of us may not have known of Sofia…until she appeared in THAT Nike commercial.

In 2007, Sofia starred in Nike's 'Keep Up' campaign, and we were like, "Nike is putting on bgirls now?!" It was a moment in modern history we'll never forget, and homegirl REPRESENTED!

Sofia's career has continued to climb since that moment with star roles in two Streetdance films, featured artist roles in a number of music videos, tours with Rihanna and Madonna and a host of Hollywood credits. On a real note, she's possibly too famous to even see this post, but we can hope! Truly, this multi-talented artist is an inspiration and one of the most important dancers in bridging the underground and commercial worlds.
Bebe (Ground Zero Crew)
View this post on Instagram
When we talk about 'battle combatants', Bebe from Ground Zero Crew has to be mentioned.

Back in 2003, I saw Bebe and his brother Boo Rock battle Lil Tim (mentioned above) & Dyzee (mentioned later) at the Sprite Urban Games in Clapham Common, and KNEW I'd seen something special. The Florida boys were the most combative breakin' pair I'd ever seen in real life and I was like, "THEY are here to battle!" The Ground Zero energy stayed with me ever since.

Established in 1996, Ground Zero became a crew synonymous with high competitive spirit, truly unique creativity and routines that left you wowed. Bebe first competed at the Rocksteady Anniversary at only 15 years of age in 1998, and went in to WIN in 1999!

And 2002. Bebe also went on to receive the Spy Award in 2008, which is an EXTREMELY rare accolade for any bboy or bgirl to receive. In short, the dude is the realness.

BBoy Storm
Deep in the game since 1983, Storm kept the funk going in Europe even when others didn't. We owe him a LOT for that.

Highly proficient in Breakin', Locking AND Popping, what Storm has shared with the world is almost beyond comprehension. In 1991, Storm's Crew, the Battle Squad, was recognised as one of the leading forces worldwide in Breakin' and they won Battle of the Year in two consecutive years.

As one of our important dancers, it's hard to explain quite how diverse Storm's reach is in the arts. Theatrical productions, university education and, of course, battling are all poignant parts that make up this amazing artist. We urge you to please watch the videos, share them and follow the actual legend that is @storm_serious.

Be sure to check Storm's website at stormdance.de
Daniel 'Cloud' Campos
We couldn't do our list without including Cloud. This multi-talented artist has got crazy range and has brought the heat in a GANG of ways.

I first saw Cloud as part of the winning crew, Skill Methodz, at UK BBoy Champs in 2009, and we knew we were watching a unique talent. Just watch man's patience and control in this video. There's no duplicate to homeboy's style.

Listing Cloud's credits is a lengthy and hugely inspirational process, but between touring with Madonna, reaching the finals of Red Bull BC One, playing lead roll in a host of adverts and music videos, being lead villain in Step Up 3 and creating AMAZING work for screen and stage….our homeboy is also making music! When we talk about important dancers, few have had Cloud's success both commercially and in the underground.
Section3
KidA The Great
Sacramento born KidA, is the face of a new dance generation.

Being crowned America's favourite dancer in 2016 on 'So you think you can dance: The Next Generation' , is just one moment in his budding career. His online presence is truly amazing. Amassing millions of followers across social media and beyond, this artist has the skills to back the numbers. Just take a look at the video above!
BBoy Machine
Next in our list of important dancers is a fierce combatant – BBoy Machine.

We had to feature Machine for a number of reasons, but here's just a few:

Presence – Whether homeboy is throwing down or not, you KNOW his energy is a force.

Power – Even the subtleties in his dance do not get missed, and when he's making a statement, you get the message 💁🏻

Musicality – Honestly, we could share a string of videos showcasing Machine's innate ability to adapt to any beat. Just check the Instagram post below!

Hiphop – If you were still unsure what a Hiphop artist looks like, now you know.

The UK scene has even been fortunate enough to have Machine spend some extended time here, so of you get the chance, be sure to show love.
Kevin Paradox
Party People, you can thank us after watching these videos, but our next Hiphop artist is none other than Kevin Paradox .

We don't know if there's a secret formula for dopeness, but if there was, homeboy would be selling the recipe. High physical facility, musicality out the pores and a light, confident energy are just some of the ingredients that make up his artistry. The connectedness, the honesty…we could go on.

As you'll be able to see from his videos, Paradox is comfortable at all levels and is as adept at pacing a round as he is at blowing you away with one sequence. Oh, and his humility and love of the craft is truly admirable. Kevin, we salute you, Brother.

BBoy Pelezinho
The man who put Brazilian bboys on the map HAS to be on our list of important dancers – it's Pelezinho. The impact of this artist on the global scene cannot be overstated. Pele, we salute you, Man.

Hailing from São Jose do Rio Preto, Pelezinho has more than 20 years in the game, and for many, was the world's first insight into the Brazilian bboy scene. His blend of true bboy tech coupled with Capoeira and extreme aerial prowess, ensured that nobody on the scene was moving like him in 2004.

A Red Bull BC One All Star and true inspiration for a generation, we are proud to present Pelezinho on our list of important dancers. With Neguin, Bart and a host of other artists rising to prominence from Brasil, who knows what lies ahead for the 2024 Paris Olympics?!
BBoy Dyzee
Our next feature artist really made 'threading' into a powermove and his contributions to the international Breakin' scene are felt at every level. Introducing Dyzee of Supernaturalz Crew.
Why is Dyzee on our list of important dancers? His list of credits and achievements is long, but we're going to highlight a few of the most important:
– He won Rocksteady Anniversary in 2001 as a soloist AND has won a Spy Award
– He was the first bboy to globally launch an objective judging system (and yes, it's widely used today)
– In 2011 Dyzee helped bring major event organisers together to create 'Undisputed' world Bboy organisation
– Homeboy has his own SHOE! No, seriously, get over to Dyzee Threadz and see what's cooking.
Honestly, we could go on, but the dude IS a business. Find his vlog on YouTube, peep the entrants to his contest #dyzeemegasthreadchallenge and know how inspiring his style is to others. This man of God has stamped his place in our history and the scene is grateful.
Section 4
BBoy Wil Power
Ok, we're not exaggerating when we say this gentleman was a LOT of people's first breakin' teacher. If you had the 'Learn to Breakdance' DVD, or even the VHS, you rewound that tape day after day trying to get like him. The next on our list of important dancers is none other than BBoy Wil Power.

West coast bboys came with powermoves in a way nobody else did and Wil, Lil Caesar and the rest of Air Force Crew were incremental in showcasing this dimension of breakin'.

Wil's place in our breakin' history is cemented and we urge you to connect with this inspirational artist.
BGirl SunSun
If you're a London based breaker and you've never heard of SunSun, please know she probably TAUGHT your teacher. Next we celebrate the magic Sunanda Biswas.

Hailing from South-East London, SunSun has been an important figure in the scene for years and was one of the founding members of Flowzaic, an all girl breakin' and funkstyles collective connected by B.Supreme.

A versatile artist and 2012 Olympics choreographer this friend of the firm is a big deal round here. You can find out more about SunSun and B.Supreme in our complete guide to street dance in London.


Tentacle Tribe
Our next artists take us into a different setting from most. All the way live from Montreal, Canada, it's Tentacle Tribe

I first saw these artists at Breakin' Convention a few years ago, and remember thinking, "That's the kind of work I want to create with Manifest Nation" . It wasn't until I took their workshop, though, that I really understood quite how dope their processes and ideologies were. Still not over it, in fairness.

Their mix of breakin', popping, waving, animation, fixed-point and a host of other technique ensures that their work not only stands out, but endures.

Please take time to enjoy the work of Emmanuelle and Elon and visit their website for more
BBoy Sonic
It's time to shed some light on an artist who always raises a smile. When he took the stage at UK BBoy Championships in 2001, we knew we were looking at a star. Ladies and gentlemen, it's Daniel 'Sonic' Rojas

Sonic was the first person we'd seen do a 'resurrection' on stage and homeboy got cheers literally every time he took the floor. Going on to mesmerise crowds at Red Bull BC One and a host of other events over time, his reputation as a truly stylish bboy is cemented in our minds.

Sonic has gone on to create his own art form, Embodied Dance Movement, which is recognised by the University of Sports and Anatomy in Cologne. Be sure to check Sonic's website to find out more about how you can take class with him.
Check our Instagram post below for a look at some of his A+ highlights
Kieran 'King K' Warner
Multi-talented mover, event producer, educator and all-round vibrant spirit, our next artist is an extremely important dancer. Introducing Kieran Warner

We've been fortunate to see King K's impact in the UK dance scene over a number of years and homey's output is truly inspiring. Here's just a few of his achievements:
– Producer of The Jam Movement dance festival
– A founding member of circus and Hiphop theatre group Simple Cypher
– Creator of Europe's largest Lite Feet competition, LiteFest
– One Dance UK award winner

On a real note, just go and follow our dude's account because he is not only DEEP in the Hiphop, DEEP in the Popping and DEEP in the Lite Feet… his spirit just energises us all. It's sooo difficult to quantify how big a deal King K is to our UK dance scene and beyond. We salute you, Man.
Section 5
Les Twins
Our next artists are perhaps the most well known on our list and finding videos of them is easy, but there is no denying their contribution to HipHop dance culture. It's the boys from Sarcelles, Les Twins.

I first saw Ca Blaze (Larry) and Lil Beast (Laurent) at Juste Debout in 2008 and we KNEW we were watching something special (See videos below, slides 4&5).

Arguably, this was the first time many of us had seen the 'shadow' style of battling (where you mirror the movements of your partner) with such articulation. Honestly, it was as if they were telepathically linked. This technique is now commonplace in 2v2 battles in every dance style . Les Twins made us pay attention.

The boys from Criminalz Crew went on to win Juste Debout in 2011 and since then have had amazing commercial success, performing with Missy Elliot, Cirque Du Soleil and touring with Beyoncé.

These self-taught brothers have come a long way since starring on Incroyable Talent back in 2008, and their talent transcends the dance community. Every artist has their style, and nobody does what THEY do like them. Some say what they do isn't HipHop, but arguably they helped add a dimension to HipHop dance that is sometimes overlooked.
Stezo
Our next artist is etched in HipHop history for a number of reasons, but for us, the biggest reason is his creation of a dance that is a staple of Hiphop foundation. The artist is the late Stezo.

Stezo invented a dance called the Steve Martin, which can be seen in the video of EPMD's "You gots to chill". This dance travelled across the country at a time when information didn't move as freely. If you watch the video for Eazy E's, " We want Eazy", you'll see it 😎 It's worth pointing out that Eazy was on the other side of the country.
Not only was Stezo a dancer for one of the most popular rap duos of the time, he was also nice with the rhymes. On EPMD's album, 'Strictly Business' (1988), the duo perform a song CALLED 'Steve Martin', written by Stezo. Let that sink in.

This artist from Connecticut went to realise his dreams as a rapper, and in the video for his song, 'It's my turn', not only are the dance moves still on point, his self tailored trousers also went on to inspire another rapper with dance moves from the west coast. We'll see if you can work out who.🤓

Stezo passed away earlier this year and there is no greater way for us to commemorate him than to feature him in this list.
Tone Wop
Our next artist's contribution to HipHop dance culture is felt everywhere, but rarely recognised. Party People, make some noise for Tone Wop.

Tone Wop (the man) not only gave us the dance of the same name, but also the Aunt Jackie. In slide 5 above, you can see Chris Brown bust the Aunt Jackie (and also shouts out Harlem family Bwreckfast Club!), and you KNOW the dance has special power if Breezy picked it up.

Tone Wop (the dance) is not only highly flavourful in it's own right, but is also a foundational dance in the Lite Feet dance form. You have to get that Tone Wop before your Rev Up – just ask Chrybaby Cozie, who we mentioned earlier.

When you talk about important dancers in Hiphop history, Tone Wop is actually underexposed. Look him up and celebrate the man. 🤓
Kashmir Leese
Our next artist is one of UK scene's finest sons. It's our pleasure to present, friend of the firm, Kashmir Leese.

I first met Kash at the iDance competition in 2009 competing with Smash Bro'z, and remember thinking, "Man, I wish I was in this set". His love of Hiphop is deep, and you only need to watch his videos to get the message ☺️

Competing and teaching around the world, Kashmir is a well recognised face on the scene, but his artistic passions don't stop when the boom bap stops. In 2020 Kashmir won a number of international awards and accolades for his short film Kiwewe Nyeusi , and we urge you to peep homeboy's craft.

Relocating to London from Birmingham has further benefited the scene, as Kashmir created a training academy in HipHop and House dance. We WOULD say it's for all levels..but just make sure you're ready to work. 🤓

There's a lot more we can say about this artist, but just know that his evolution is a great inspiration for many and we had to show love. Keep it up, King.
BBoy Spin
When it comes to the UK breakin' scene, some names just have to be mentioned when discussing modern history. Our next name is Juan 'Spin' Gaviria.

Spin's dedication to the art has seen him become a global name. When you look up 'clean throwdowns' in the dictionary, his picture is there like 'pow!'. Seriously, just go check the videos below!

Coming up with La Familia Crew then going on to represent Soul Mavericks, Spin is one of the first names on the team sheet when you talk about UK AllStars . It's actually been extremely inspiring to bear witness to his achievements.

Spin recently formed a Latin American super crew called Sonital Tribe and we urge you to give them a look. Oh, and man is also a meeean barber and #superdad.
Final Section
Waydi
Our next artist is easy to enjoy watching, whatever your preference. It's another talent from Criminalz Crew – Waydi.

Waydi's amazing body control and pacing ensure that his freestyles are entertaining to watch. He's also a real performer, further showcased by his storytelling.

At time of writing, we understand that Waydi deleted / disabled his social media accounts to concentrate on his studies and hasn't been seen at any battles for quite some time. If this doesn't deserve our respect, we don't know what does! *applauding*
Peep the video below for an insight into what he does. Another important dancer for special reasons.
BBoy Hong Ten
When Drifterz Crew from Korea came to UK BBoy Championships in 2006, we knew we were in for a treat. Even amongst a team full of stars there was one that shone particularly bright, and it was Hong Ten.

When we talk about Korean breakers of the last 20 years, Hong Ten's name has to be mentioned. I mean, homeboy even has a freeze named after him! His grounded invert combinations are what you call a real signature, and thousands worldwide attempt to emulate his form.

A two time winner of both BC One AND Battle of the Year , Hong Ten's credentials on the biggest stage are without question. An innovator and exuberant spirit of the highest order. Man recently went 32 ROUNDS in a televised call-out battle. There's no prizes for guessing how it went 😎

Our featured artist is a BC One All Star and is still super active in the scene. He has his own brand, Skillz, and we urge you to go take a look. We strongly support entrepreneurialism here at B-Better.
A standout artist from a nation of talented dancers – Hong Ten easily makes our list of important dancers.
BBoy Y-Not
We recall a time when everyone was like, "so how many air flares can you do?", and then our next artist started making ripples, and changed the narrative. Party People, please take time to recognise the freshness of BBoy Y-Not.

We first met Tony, former Senior Vice President of the legendary Rocksteady Crew, more than 10 years ago when he visited UK for BBoy Champs. He won't have seen this footage, probably, but in slide 9 below, there's a video from the workshop he taught here at B-Better! Let's talk about homeboy's artistry.

When we talk about 'applied musicality', Y-not is an artist that truly reflects this skill. You'll be able to tell from the videos that not only is he highly sensitive to changes in the sounds, but also reflects the mood of a tune. We could go on, but seriously, just watch. Please know that our boy is NICE with graffiti too – see if you spot a piece of furniture he designed in the post below.

A multidisciplinary artist and educator, this gentleman is reeeal HipHop. There are several interviews online where he shares some unique perspective on many aspects of HipHop, dance and the arts, and we urge you to discover them.
K-Slic / Sylinsah / Ki-nen
Our next artist is a true inspiration to the whole Lite Feet scene, and if you've ever seen him jam, you remembered it. From Team Rocket it's Sylinsah.

A master of animation, body control and storytelling, K-Slic (or Sylinsah) combines these ingredients in a major way. His timing and move selection is truly transfixing, and if you check the videos, you will get the message.

If Slic comes to your town, make sure you just catch him for some conversation – couldn't be a more pleasant guy.
Link
We've reached the end of our list and are closing with another truly special artist. He may be your teacher or your teacher's teacher. Either way our scene owes him much – it's Henry Link.

Without the teachings of Elite Force Crew, and especially Link, B-Better wouldn't be quite the organisation we are today. He is one of the most important dancers to the scene at large. If you've been following us for a while you'll know that we've celebrated Hiphop History Month with a series of social dances for the last 5 years and we owe Link for inspiring us to accrue greater knowledge. Check them out at #hhhdance on Instagram.

Link has performed with Michael Jackson, Mariah Carey, and a number of other artists, and outside of his professional work, we know him for his A1 musicality and body control. Please just watch the videos below and appreciate homey's technique and performance.

Link, thanks for all you've shared with your students and peers worldwide. Your presence will live long in us all.

Wrapping Up
We hope you have found this list interesting and informative. Who should make our next list of important dancers? Are there any artists on this list you didn't know, but are glad to discover?
Thanks for reading and if you fancy something different, be sure to check our complete directory of Street Dance slang!

Damien, B-Better